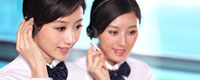 Name: Chan
Mobile: +86-13556052768
E-mail: ant-charger@qq.com
Add: No. 25, Guangyu South Sixth Lane, Xialiang, Longgui Street, Baiyun District, Guangzhou, Guangdong, China
WeChat: 13556052768
QQ: ant-charger@qq.com



Guangzhou Ant-charger Co., Ltd. specialized in all types of chargers which applied to various electric vehicles, electric cleaning equipment, electric storage equipment, electric tools, electric robots and model aircraft.

Specifically electric scooter charger , electric balance car charger, electric Shilly-car charger, electric two-wheeler charger, electric seway car charger, electric car charger, electric amusement car charger, electric bicycle charger , electric motorcycle charger, electric robot charger, electric model aifcraft charger, electric tricycle charger, electric quadricycle charger, electric scrubber charger, Electric Sweeper Charger, Electric Stacker Charger, Electric Forklift Charger, Electric Golf Car Charger, Electric Tour Car Charger, Electric Police Car Charger, Electric Patrol Car Charger, Electric Garden Tool Charger, Electric Scissors Charger, charger for electric lawn mower, charger for electric sanitation truck, charger for electric sweeper, aerial vehicle charger, electric tractor battery charger, electric tray charger, electric passenger car charger, electric trolley charger, electric wheelchair charger, electric elderly scooter charger, electric Express car charger, lithium iron battery charger, lithium battery charger, Polymer Battery Charger, Lithium Battery Charger, Lithium-Ion Battery Charger, Maintenance-Free Lead-Acid Battery Charger.
Our products are famous for the excellent quality, complete in variety and affordable price, so are loved and supported by many customers. We established a long-term and stable cooperation relationship with lots of our customers.
We think highly of product quality and product development. Accept customization, and looking forward to your coming!