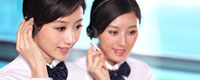 Name: Chan
Mobile: +86-13556052768
E-mail: ant-charger@qq.com
Add: No. 25, Guangyu South Sixth Lane, Xialiang, Longgui Street, Baiyun District, Guangzhou, Guangdong, China
WeChat: 13556052768
QQ: ant-charger@qq.com



Guangzhou Ant-charger Co., Ltd. specialized in all kinds of chargers for electric vehicles, storage equipment, cleaning equipment, garden tools, medical equipment, new energy batteries, AGV, car battery starter, robot and aircraft so on.
With many years of industry experience of integrity management, professional services and competitive products, Ant-charger Corporation establishes a long-term stable cooperation with many domestic and foreign manufacturers and distributors, has won widespread reputation and support .
Ant-charger upholds the business philosophy of "Quality is priority over price" and continuous improve and grow.
Our products are famous for the excellent quality, complete in variety and affordable price, so are loved and supported by many customers all the time. We established a long-term and stable cooperation relationship with lots of our customers.
Tomorrow will be better! Ant-charger believe we are your trusted long-term partner.